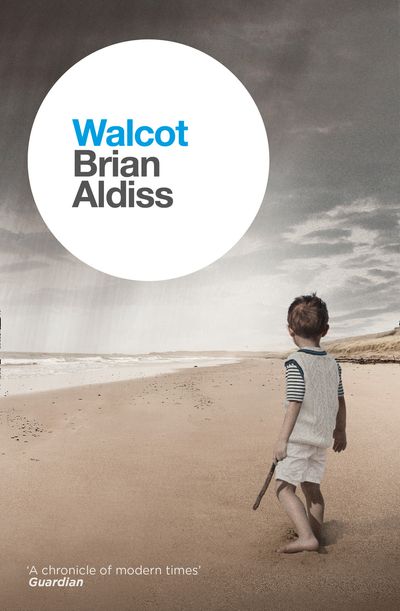 The Brian Aldiss Collection - Walcot
(The Brian Aldiss Collection)
By Brian Aldiss
A story charting the events of the twentieth century through the eyes of the Fielding family, whose fortunes are altered irrevocably…
The Brian Aldiss collection includes over 50 books and spans the author's entire career, from his debut in 1955 to his more recent work.
On the glorious sands of the North Norfolk coast, Steve, the youngest member of the Fielding family, plays alone. But are these halcyon days?
War is looming, and things will never be the same again. This book, described by Brian as his magnum opus, charts the fortunes of the Fielding family throughout the twentieth century.
"'Britain's finest science-fiction writer." - Tribune
"'Once again he demonstrates the power of his imagination." - Daily Mail
"'It's a terrific yarn, but more than that; as Aldiss casually throws out ideas and speculations, it's a reminder of why he's one of the giants of the field." - SFX Magazine
"'One of our best novelists." - William Boyd
"'A rattling good yarn" - Daily Telegraph
"'Brian Aldiss is one of those writers who can stand back and look out across the vast fictional landscape of sciences fiction, and consider himself both a creator and a destroyer of worlds; a mortal God if you will." - Starburst Magazine
'For decades, Brian Aldiss has been among our most prolific and consistently stylish writers.' Telegraph -
"'Frightening, gripping… not one for the squeamish" - Illustrated London News
"'The best of British science fiction writers" - Scotsman