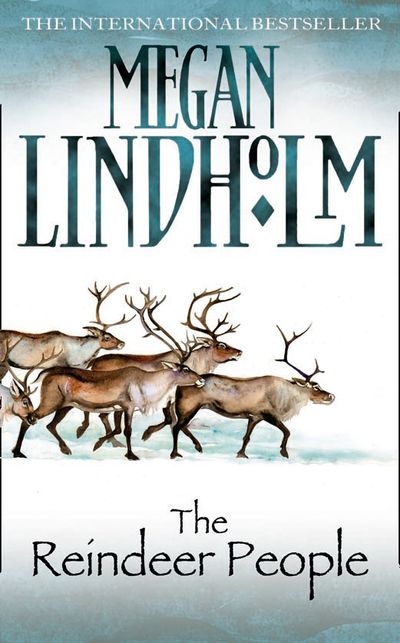 The Reindeer People
By Megan Lindholm
A voyage of discovery into the life of a remote aboriginal community in the Siberian Arctic, where the reindeer has been a part of daily life since Palaeolithic times.
The Reindeer People is the first in a series of reissues of Megan Lindholm's (Robin Hobb) classic backlist titles. It is set in the harsh wilderness of a prehistoric North America, and tells the story of a tribe of nomads and hunters as they try to survive, battling against enemy tribes, marauding packs of wolves and the very land itself.
Living on the outskirts of the tribe Tillu was happy spending her time tending her strange, slow dreamy child Kerlew and comunning with the spirits to heal the sick and bring blessing on new births.
However Carp, the Shaman, an ugly wizened old man whose magic smelled foul to Tillu desired both mother and child. Tillu knew Carp's magic would steal her son and her soul. Death waited in the snows of the Tundra, but Tillu knew which she would prefer…
Gritty and realistic, it's reminiscent of Jean Auel's Clan of the Cave Bear but written in the compelling style of the author who produced the bestselling Assassin's Apprentice.
Praise for Megan Lindholm:'A bright new talent in the fantasy field'Charles de Lint'Lindholm has created a refreshingly different magic'Locus'Fascinating, absorbing and well written'Fantasy Review -