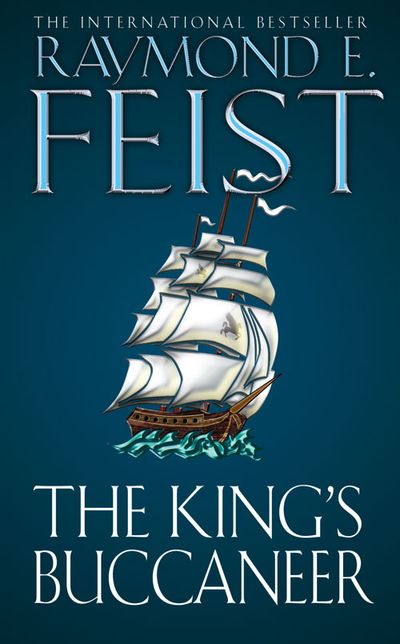 The King's Buccaneer
By Raymond E. Feist
The whole of the magnificent Riftwar Cycle by bestselling author Raymond E. Feist, master of magic and adventure, now available in ebook
In Amos Trask's ship, Prince Nicholas and Squire Harry set sail for a friendly visit to Uncle Martin in Crydee. But while the two are guests in Crydee, disaster strikes.
Nicholas, third son of Prince Arutha, is a gifted youngster, but sheltered by life at his father's court in Krondor. To learn more of the world outside the palace walls, Nicholas and his squire, Harry, set sail for pastoral Crydee, where Arutha grew up.
Shortly after their arrival, Crydee is brutally attacked. The castle is reduced to ruins, the townspeople slaughtered and two young noblewomen – friends of Nicholas – are abducted.
As Nicholas ventures further from the familiar landmarks of his home in pursuit of the invaders, he learns that there is more at stake than the fate of his friends, more even than fate of the Kingdom of the Isles, for behind the murderous pirates stands a force that threatens the entire world of Midkemia, and only he is destined to confront this terrifying threat.
Set ten years after the events in Prince of Blood, The King's Buccaneer returns to Feist's best-loved world in this stand-alone novel.