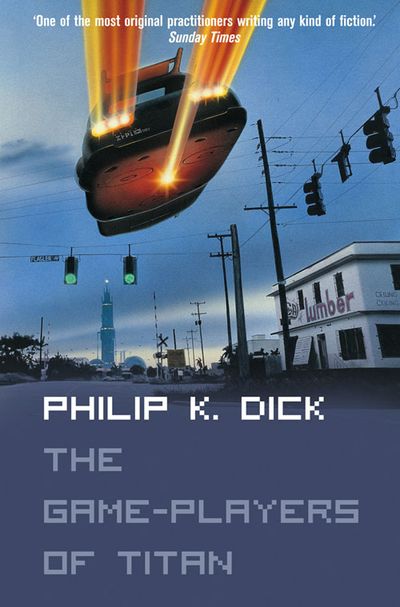 The Game-Players of Titan
By Philip K. Dick
Philip K Dick's classic dystopian novel set in the future where the remaining human survivors on Earth must gamble for their future with aliens from Titan, one of the moons circling Saturn.
Roaming the pristine landscape of Earth, cared for by machines and aliens, the few remaining humans alive since the war with Titan play Bluff, allowing them to win or lose property and also form new marriages in order to maximise the remote chance some pairings will produce a child. When Pete Garden, a particularly suicidal member of the Pretty Blue Fox game-playing group, loses his current wife and his deed to Berkeley, he stumbles upon a far bigger, more sinister version of the game. The telepathic, slug-like Vugs of Titan are the players and at stake is the Earth itself.
The Game-Players of Titan is a brilliantly conceived vision of a future dystopia, full of imaginative detail, moments of pure humour and thought-provoking musings on the nature of perception, as the seemingly straightforward narrative soon turns into a tumultuous nightmare of delusion, precognition and conspiracy.