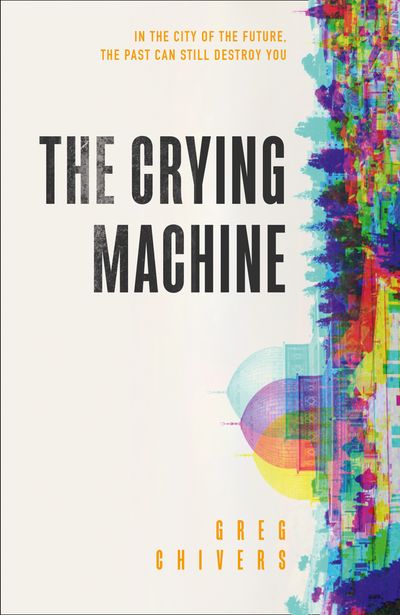 The Crying Machine
By Greg Chivers
A sharp, lyrical thriller of power, religion, and artificial intelligence.
The world has changed, but Jerusalem endures. Overlooked by new superpowers, the Holy City of the future is a haven of spies and smugglers, exiles and extremists.
A refugee with strange technological abilities searches for a place to disappear.
An ambitious young criminal plots the heist that could make or destroy him.
A corrupt minister harnesses the power of the past in a ruthless play for complete control.
And the wheels of another plan – as old and intricate as the city itself – begin to turn…
'Capers, punchy dialogue and a colourfully realised Jerusalem … There's a flavour of Neuromancer to the narrative, there are also hints of Lock, Stock and Two Smoking Barrels and The Maltese Falcon'INTERZONE -
'Evocative and thought-provoking SF in the vein of classic William Gibson'Peter McLean, author of PRIEST OF BONES -
'Bursting with energy and imagination that leaps off the page. I had a blast'Jeremy Szal, author of STORMBLOOD and Hugo Award-winning podcaster -
'A vision of the future that is at once plausibly unsettling yet irresistibly compelling. I devoured THE CRYING MACHINE'Ian Tregillis, author of THE MECHANICAL -
'Teems with dubious characters, black market operations and dangerous deals…an engaging and often though-provoking read'SFBook.com -