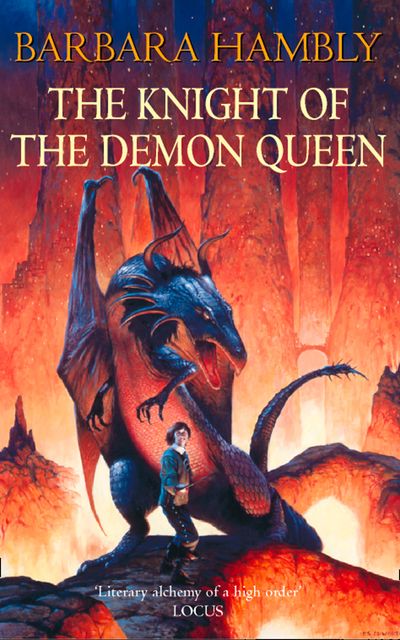 Knight of the Demon Queen
The second follow-up to Barbara Hambly's enormously successful Dragonsbane.
John Aversin and Jenny have returned to the Winterlands, where Jenny's depression has deepened. Unable to help their son, Ian, through his own grief over separation from his demon, she returns alone to Frost Fell. Then, together with the great Black Dragon Morkeleb, they journey south to investigate rumours that someone has been raising the dead.
Meanwhile, John is drawn into a dangerous bargain with the Demon Queen, whose formidable powers force John to begin a journey that will take him through a series of magical and terrifying Hells.
Soon, John finds himself embroiled in worlds where he is clearly out of his depth, worlds inhabited by malevolent demons whose dark agenda sees them imprisoning the souls of the innocent in a bid for complete domination of both Man and Dragon.