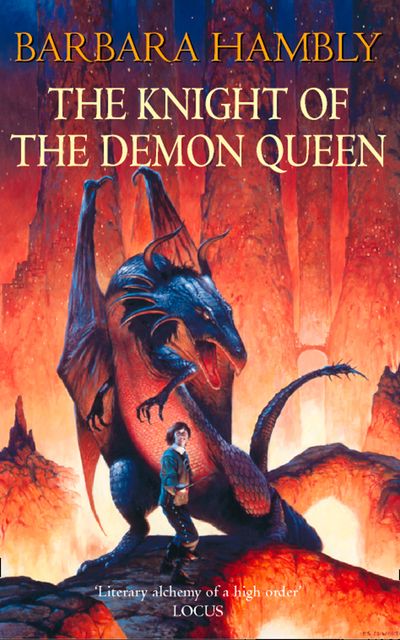 Knight of the Demon Queen
By Barbara Hambly
Knight of the Demon Queen is the third book in Barbara Hambly's fantasy tour de force, The Winterlands – an epic, classic quartet full of high stakes, magic and dragons.
Once the most powerful mage in the land, defeater of dragons, Jenny Waynest is now a broken woman.
She was possessed and corrupted by a demon, losing all she held dear – including her love's trust. Rebuilding her life seems impossible.
Her husband, Lord John, now bears his own torment, far away: he tricked the beautiful and cruel Aohila a rival hell's demon queen, in order to free his wife from possession and now he is plagued by her memories.
Condemned to death for making deals with demons, John cannot forgive himself for opening the door to a far greater evil – an evil that now haunts his dreams. And not only his dreams…
For the vengeful Aohila needs mortal aid in realms beyond her power, and who better to provide it than John? Blackmailed into cooperating, John must fight his way through unimaginable horrors in a quest that may doom the world he has left behind…
Praise for Dragonsbane: -
'This is literary alchemy of the highest order, and it confirms Hambly's place as one of the best new fantasists'Locus -
'An enviable and intricate talent'Janny Wurts -