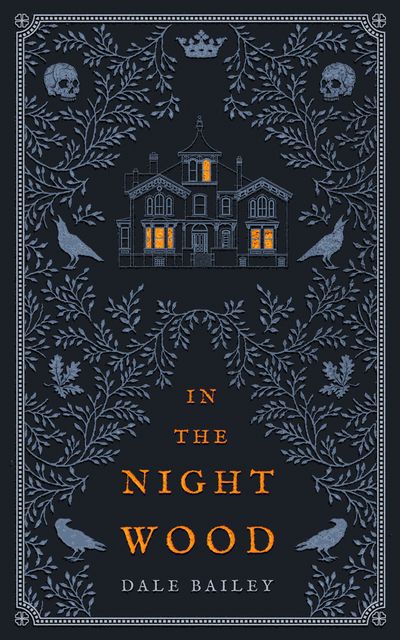 In the Night Wood
By Dale Bailey
A FOREST. A BOOK. A MISSING GIRL.
NOMINATED FOR THE WORLD FANTASY AWARD AND THE SHIRLEY JACKSON AWARD FOR BEST NOVEL
BEST BOOKS OF THE YEAR – TOR.COM
Charles Hayden has been fascinated by a strange Victorian fairy tale, In the Night Wood, since he was a child. When his wife, Erin – a descendant of the author – inherits her ancestor's house, the couple decide to make it their home. Still mourning the recent death of their daughter, they leave America behind, seeking a new beginning in the English countryside.
But Hollow House, filled with secrets and surrounded by an ancient oak forest, is a place where the past seems very much alive. Isolated among the trees, Charles and Erin begin to feel themselves haunted – by echoes of the stories in the house's library, by sightings of their daughter, and by something else, as old and dark as the forest around them.
A compelling and atmospheric gothic thriller, In the Night Wood reveals the chilling power of myth and memory.
'Every story is a ghost story, Bailey tells us. But not every ghost story is as haunting as this one. Nor as luminously written, literate, absorbing, transporting, and all-around excellent. I couldn't put it down'Karen Joy Fowler, bestselling author of We Are All Completely Beside Ourselves -
'A resonant tale of literary obsession and a story of old myths rising violently to the surface of an otherwise rational world'TOR.com -
'Suffocatingly real'SFX -
'In the Night Wood is a wonder: literary, intriguingly supernatural, and all too human. A must read for anyone who as a child wanted to find a magic wardrobe to explore or a rabbit hole to fall down only to realize as an adult that those whimsical childhood adventures have a darker side'Molly Tanzer, author of Creatures of Will and Temper -
'A literary puzzle box that deftly mixes the scary, nasty folktales of the 19th century and Daphne du Maurier's classic Don't Look Now'Paul Tremblay, author of A Head Full of Ghosts and The Cabin at the End of the World -