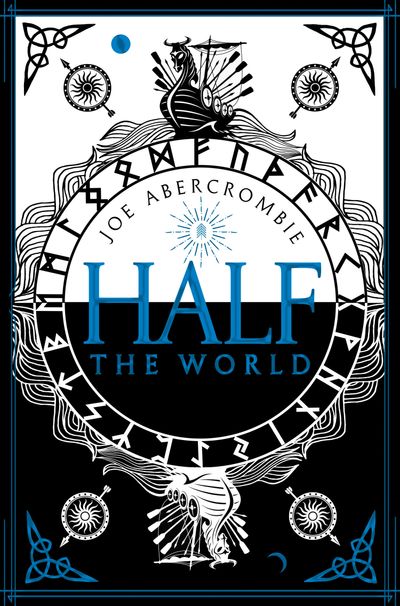 Shattered Sea - Half the World
(Shattered Sea, Book 2)
By Joe Abercrombie
'Grabbed me and refused to let go' George R.R. Martin
SOMETIMES A GIRL IS TOUCHED BY MOTHER WAR
Thorn lives to fight. But she has been named murderer by the very man who trained her to kill.
SOMETIMES A GIRL BECOMES A WARRIOR
Fate traps her in the schemes of Father Yarvi, sending her across half the world to seek allies against the ruthless High King.
SOMETIMES A WARRIOR BECOMES A WEAPON
Beside her is Brand, a young warrior who hates to kill. A failure in his eyes and hers, he has one chance at redemption.
AND WEAPONS ARE MADE FOR ONE PURPOSE
Must Thorn be a tool in other hands or can she carve her own path? Is there a place beyond legend for a woman with a blade?
'Grips like a bear hug, warms like a bear skin' Daily Mail -
"'My favorite Abercrombie book yet" - Patrick Rothfuss
"'Enthralling. An up-all-night read" - Robin Hobb
"'Joe Abercrombie is doing some terrific work" - GEORGE R.R. MARTIN
"'Abercrombie writes fantasy like no one else" - Guardian
"'Another great tale from a master" - Sun
"'Joe Abercrombie is fast becoming my favourite writer." - DEREK LANDY
"'A magnificent, captivating world." - James Dashner of MAZE RUNNER