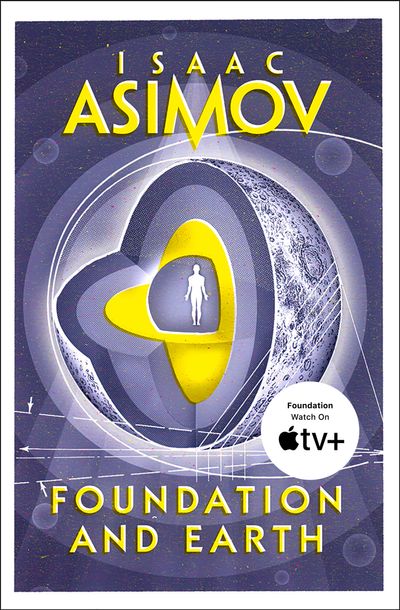 The Foundation Series: Sequels - Foundation and Earth
(The Foundation Series: Sequels, Book 2)
By Isaac Asimov
WINNER OF THE HUGO AWARD FOR BEST ALL-TIME SERIES
The Foundation series is Isaac Asimov's iconic masterpiece. Unfolding against the backdrop of a crumbling Galactic Empire, the story of Hari Seldon's two Foundations is a lasting testament to an extraordinary imagination, one that shaped science fiction as we know it today.
Faced with determining the fate of the galaxy, Golan Trevize
hesitantly chose to hand over the rule of the galaxy to planet Gaia. Two mysteries now remain: who has erased the records of Earth – and why?
Determined to ensure his choice was right, Golan sets off with
Janov Pelorat and Bliss, to answer these questions once and for all. But nothing could prepare them for the secrets which await them on Earth. Secrets which predate history as they know it, and will change its significance forever…
'One of the most staggering achievements in modern SF'The Times -
'Isaac Asimov was one of the great explainers of the age…It will never be known how many practicing scientists today, in how many countries, owe their initial inspiration to a book, article, or short story by Isaac Asimov'Carl Sagan -
'Asimov displayed one of the most dynamic imaginations in science fiction'Daily Telegraph -
'Asimov's career was one of the most formidable in science fiction'The Times -