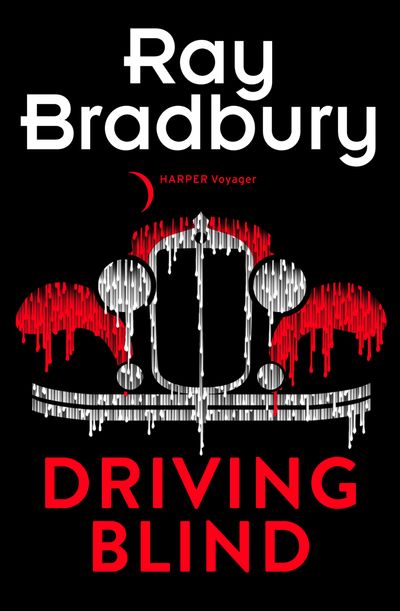 Driving Blind
By Ray Bradbury
One of Ray Bradbury's classic short story collections, available in ebook for the first time.
Over the course of a long and celebrated career, Ray Bradbury has traveled many roads: cruising down country highways that wound through the unseen heart of small-town America; exploring rutted backwoods paths that led to dark and dangerous places; racing at mach-speed along shimmering celestial turnpikes as limitless and exciting as the unbound imagination.
DRIVING BLIND is a stunning collection of short fiction. With a steady hand on the wheel, the master once again transports us to remarkable places – and to warm and achingly familiar destinations of the heart, revealed as we've never seen them before in the brilliance of day or gloom of night. Here are unforgettable excursions to the fantastic, glorious grand tours through time and memory – interspersed with strange, unexpected side trips to the disturbing and eerie – where surprises are waiting around every curve and just beyond each mile marker.
These are new roads we have never ridden before – sprawling interstates and lush, twisting rural routes fraught with dangers and delights of all manner, shape and substance. With Ray Bradbury in the driver's seat, the journey promises to be a memorable one. Come along and enjoy the ride.