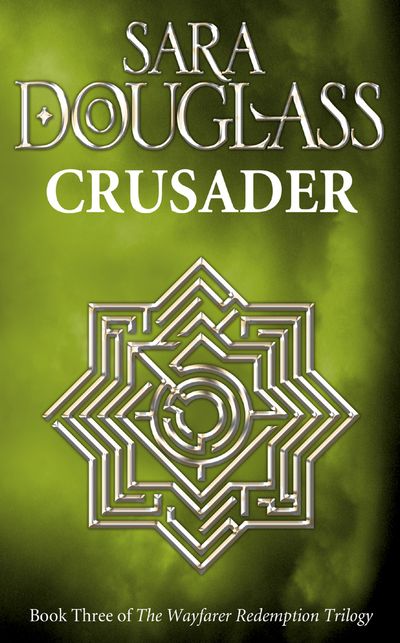 Crusader
By Sara Douglass
The last book of the Wayfarerer Redemption, an enthralling continuation of The Axis trilogy, by the bestselling Australian author Sara Douglass
The protecting magical forests of Minstrelsea have been blasted from the surface of Tencendor, leaving demons and Hawkchildren free to feed. At the Maze, Queteb stands victorious over the body of Caelum SunSoar yet boiling with anger that the true Enemy Reborn, the Starson, has escaped destruction. With his unholy army of demon-corrupted men and beasts around him Queteb begins the search for the only man who can now defeat him.
Bound to the temporary safety of the cave of Sanctuary, the survivors of Tencendor mourn the loss of Caelum and struggle to come to terms with the traitorous Drago's true identity. Now, as DragonStar the StarSon, Drago must prepare the unwilling Tencendorians for Queteb's onslaught.
But treachery from within the SunSoar family itself threatens to undermine Drago's new-found powers and will prove fatally decisive in the final battle for Tencendor.