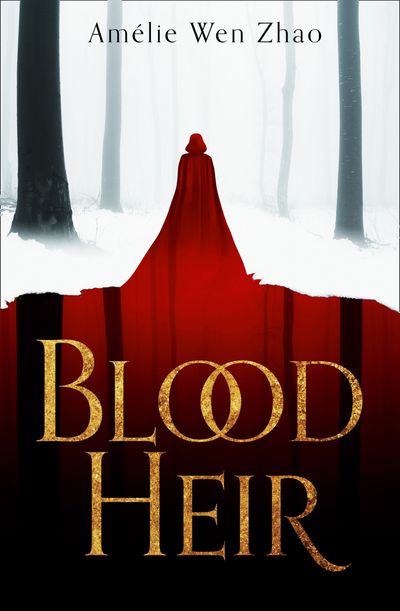 Blood Heir Trilogy - Blood Heir
(Blood Heir Trilogy, Book 1)
By Amélie Wen Zhao
Blood Heir is the first book in an epic new series about a princess hiding a dark secret and the conman she must trust to clear her name of murder.
Ana has lived her life in safety, hidden behind palace walls, but that wasn't just for her own protection.
She is one of the Affinites, people reviled for their magical gifts, which allow them to control the world around them. And Ana, the crown princess of Cyrilia, has an Affinity to blood.
After her father's brutal murder, all evidence points to Ana. If she's to have any hope of clearing her name she'll need help. And there is only one person corrupt enough to help her – Ramson Quicktongue.
A cunning, smooth-talking crime lord of the Cyrilian underworld, Ramson has his own sinister plans – though he might have met his match in Ana.
Because in this story, the princess might be the most dangerous player of them all.
'Zhao shines in the fast-paced and vivid combat scenes, which lend a cinematic quality that pulls readers in'NYT Book Review -
'BLOOD HEIR is cinematic storytelling at its best. A stunning new voice in YA, Amélie Wen Zhao has drawn characters who are as complex and captivating as the fantastical world she's built. Get ready for a retelling like you've never seen before'Adrienne Young, New York Times bestselling author of SKY IN THE DEEP and THE GIRL THE SEA GAVE BACK -
'Sure to keep readers turning pages…Perfect for fans of Amy Tintera or Sarah J. Maas, but readers should prepare for plenty of heartbreak'Booklist -
'[A] pointed exploration into the consequences of exploitation and the defining nature of choices'Publishers Weekly -
'Ana is not the typical damsel in distress'Kirkus -
'So rich and beautifully written, the plot is riveting, and I was utterly taken with the magic system'Mary Watson, author of The Wren Hunt -