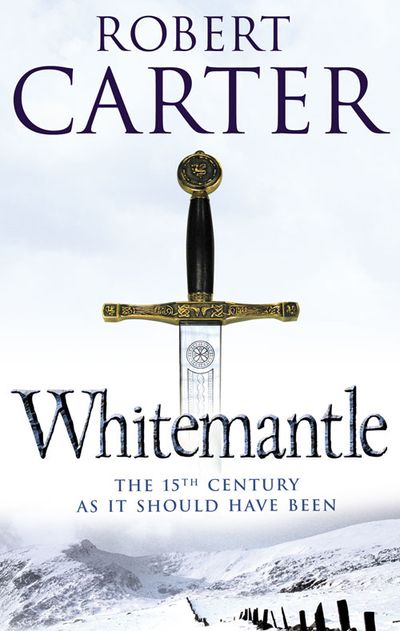 Whitemantle
By Robert Carter
The Third coming of Arthur.
The final volume in a rich and evocative tale set in a mythic 15th century Britain, to rival the work of Bernard Cornwell.
As civil war tears the Realm apart, the sorcerer Maskull's plans to bring about a catastrophe that will rob the world of magic are coming to fruition. The wizard Gwydion knows that the only hope for the future lies with Willand, the young man he believes to be the reincarnation of King Arthur.
But Will is beset with doubts. He is being stalked by the Dark Child, the twin from whom he was separated at birth and who now serves Maskull. And as the magic gradually begins to fade from the world, the powers of Gwydion, his mentor and friend, seem to be fading too, leading Will to despair that the destruction of the war will ever be halted, or Maskull ever defeated.
Despite the seeming impossibility of his task, Will is not ready to give up quite yet. With the help of his strong-minded wife, Willow, and friends as wise and generous as the loremasters Morann and Gort, Will journeys the Realm seeking his destiny. And soon it becomes clear that only by solving the riddle of his own identity can he save the world he loves so deeply.