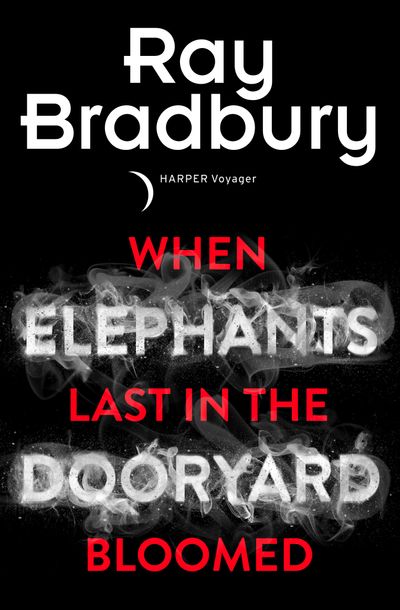 When Elephants Last in the Dooryard Bloomed
By Ray Bradbury
Ray Bradbury's first ever poetry collection, available in ebook for the first time.
Carried into strange and enticing realms by his fantastic stories, the multitudes of his admirers have never doubted that the author of Dandelion Wine, The Martian Chronicles, and other uniquely imaginative works of short and long fiction is a poet. But, even so, the intensity of feeling, the imaginative range, the variety of subject and style in this, Ray Bradbury's first collection of poems, amaze.
In 'Remembrance', the poet experiences a piercing gratitude when he roots out of a squirrel's hole a long-forgotten message addressed, when he was twelve, to his later self. In 'Old Mars, Then Be a Hearth to Us,' the master of science fiction carries us closer to that glowing planet. In 'Emily Dickinson, Where Are You? Herman Melville Called Your Name Last Night in His Sleep!' the literary fantasist delights us with his romantic imagination. Lose yourself in the delights of science fiction's master storyteller.