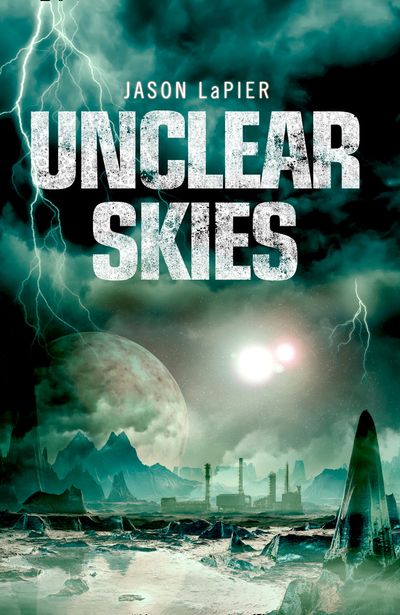 Unclear Skies
By Jason LaPier
The second book in Jason LaPier's thrilling sci-fi trilogy
Justice isn't what it used to be
Rogue cop Stanford Runstom blew open a botched murder case and was given a promotion – of sorts. But doing PR work for ModPol, the security-firm-for-hire, is not the detective position Runstom had in mind, particularly when his orders become questionable.
Freedom always comes at a price
Despite being cleared of false murder charges, Jax is still a fugitive from justice. When ModPol catches up with him, keeping his freedom now means staying alive at any cost, even if that means joining Space Waste, the notorious criminal gang.
Security can be deadly
When ModPol and Space Waste go head to head, old friends Runstom and Jax find themselves caught between two bloodthirsty armies, and this time they might not escape with their lives.