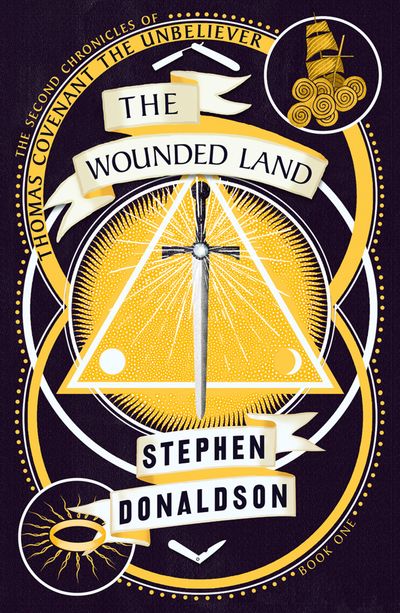 The Second Chronicles of Thomas Covenant - The Wounded Land
(The Second Chronicles of Thomas Covenant, Book 1)
By Stephen Donaldson
'Comparable to Tolkien at his best' WASHINGTON POST
Returning millions of readers to the Land and continuing the epic story of the anti-hero fated to be its saviour, THE SECOND CHRONICLES OF THOMAS COVENANT secured Stephen Donaldson's reputation as a master of modern fantasy.
For ten years, Thomas Covenant has set the conflicts of the Land behind him. But thousands of years have passed in the Land and the creeping evil of Lord Foul has grown so strong that its influence is felt even in our own world.
Accompanied by doctor Linden Avery, Covenant returns. Together, they find themselves in a deadly struggle to control not only the spread of Foul's corruption but also the devastating power of Covenant's own magic.
JOHN W. CAMPBELL AND BRITISH FANTASY AWARD-WINNING AUTHOR -
'The Thomas Covenant saga is a remarkable acheivement which will certainly find a place on the small list of all true classics'WASHINGTON POST -
'Something entirely out of the ordinary … you'll want to go straight through Lord Foul's Bane, The Illearth War and The Power that Preserves at one sitting'THE TIMES -
'An irresistible epic … imagination, heroism, excitement, made all the more real by Donaldson's deft handling of the rich history of the Land'CHICAGO DAILY NEWS -