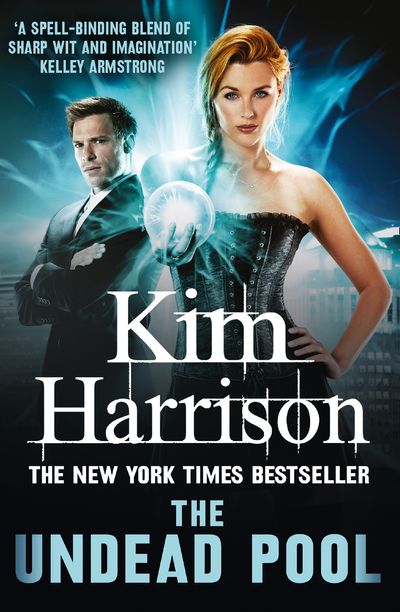 The Undead Pool
By Kim Harrison
New York Times bestselling author Kim Harrison returns to the Hollows with the electrifying follow-up to her acclaimed Ever After!
Supernatural superhero Rachel Morgan must counter a strange magic that could spell civil war for the Hollows in this sexy and bewitching urban fantasy adventure in acclaimed New York Times bestselling author Kim Harrison's Hollows series.
Witch and daywalking-demon Rachel Morgan has managed to save the demonic ever-after from shrinking, but at a high cost. Now, strange magic is attacking Cincinnati and the Hollows, causing spells to backfire or go horribly wrong, and the truce between the races, between Inderlander and human, is shattering. Rachel must stop this dark necromancy before the undead vampire masters who keep the rest of the undead under control are lost and all-out supernatural war breaks out.
Rachel knows the only weapon to ensure peace: ancient elven wild magic, which carries its own perils. And no one knows better than Rachel that no good deed goes unpunished . . .