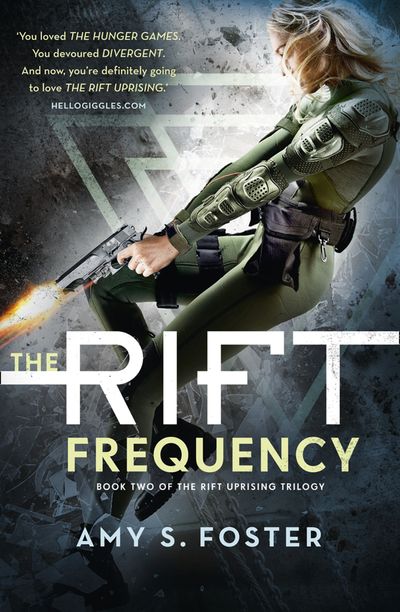 The Rift Frequency
By Amy S. Foster
The second title in the electrifying YA techno-thriller series by acclaimed author and songwriter, Amy S. Foster.
For three years, teenage super soldier Ryn Whittaker served as a Citadel, guarding the Battle Ground Rift site – one of fourteen mysterious and unpredictable tears in the fabric of the universe that serve as doorways to alternate Earths. But everything changed when Ezra Massad came tumbling out of The Rift. Together, Ryn and Ezra began to unravel the mysteries of the Allied Rift Coalition. And what they discovered started a civil war.
Now, with the base in chaos, Ezra is accidentally pushed through The Rift, taking with him a stolen laptop and the valuable secrets it holds. Ryn has no choice but to follow. From a world where Rome never fell to a world where she was never even born, Ryn must fight her way through alternative realities to unlock the mystery of what she is and take back control of her future in this action-packed second instalment of The Rift Uprising trilogy.