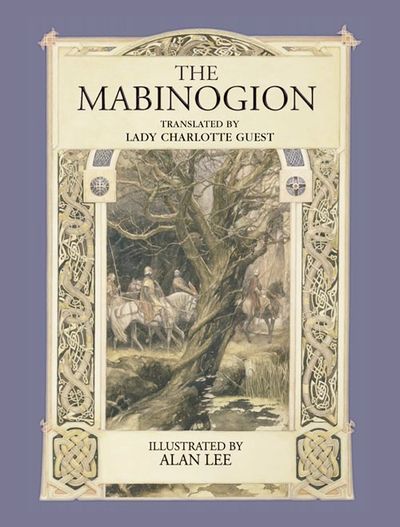 The Mabinogion
By Illustrated by Alan Lee, Translated by Lady Charlotte Guest
A major illustrated edition of the classic fantasy with over 50 full-colour paintings by the celebrated artist of The Lord of the Rings.
Before The Lord of the Rings there was THE MABINOGION. Widely recognized as the finest arc of Celtic mythology, the eleven stories were preserved in two Welsh collections, The White Book of Rhydderch (c.1300-1325) and The Red Book of Hergest (1375-1425), though the stories themselves hail from an oral tradition dating back to the tenth century. At its core are tales of heroes and men, birth and death, gods and beasts, penance and vindication, kinship and kingship, battles and quests.
THE MABINOGION embraces much of ancient and early British culture, combining the numinous world of Celtic mythology, Arthurian legend and feudal Europe's Age of Chivalry. Indeed, scholars have identified that it was out of THE MABINOGION that the Arthurian legends were born.
This new edition contains the definitive translation of the work by Lady Charlotte Guest, undoubtably the most accessible of those published, and includes the tale of Taliesin, which has been missing from the collected tales of the Mabinogion for over twenty years. It also contains 50 colour paintings by Alan Lee, many appearing here for the first time. Best known for his work on the illustrated editions of The Lord of the Rings and The Hobbit, it was always Alan Lee's ambition to illustrate THE MABINOGION, as it combines his main interests of folklore, legend and the supernatural. His style lends itself perfectly to the work and his interpretation will give enormous pleasure as the stories enter their third millennium.