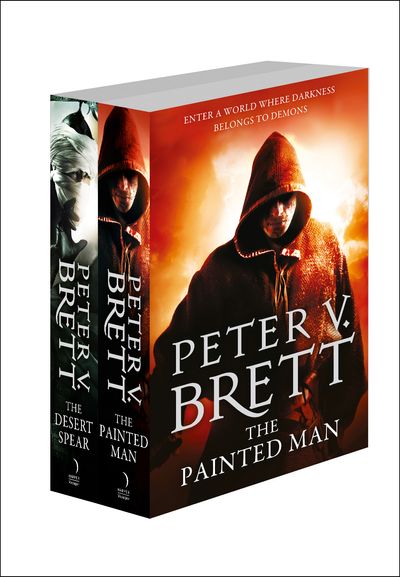 The Demon Cycle Series Books 1 and 2
By Peter V. Brett
Books one and two of the impressive debut fantasy series The Demon Cycle by Sunday Times bestselling author Peter V. Brett.
This bundle includes The Painted Man and The Desert Spear.
Humanity has been brought to the brink of extinction. Each night, the world is overrun by demons–bloodthirsty creatures of nightmare that have been hunting and killing humanity for over 300 years.
A scant few hamlets and half-starved city-states are all that remain of a once proud civilization, and it is only by hiding behind wards, ancient symbols with the power to repel the demons, that they survive. A handful of Messengers brave the night to keep the lines of communication open between the increasingly isolated populace.
But there was a time when the demons were not so bold. A time when wards did more than hold the demons at bay. They allowed man to fight back, and to win…
The Painted Man and The Desert Spear are the first two books in Peter V. Brett's epic series The Demon Cycle.