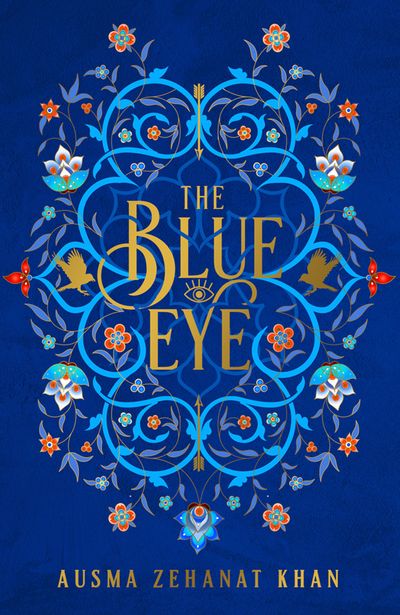 The Khorasan Archives - The Blue Eye
(The Khorasan Archives, Book 3)
By Ausma Zehanat Khan
Third instalment in Ausma Zehanat Khan's powerful epic fantasy quartet: a series that lies somewhere between N. K. Jemisin and George R.R. Martin, in which a powerful band of women must use all the powers at their disposal to defeat a dark and oppressive, patriarchal regime
When speech isn't free, whose word can you trust?
The Companions of Hira used their wits and magic to battle against the Talisman, an organization whose hyper conservative agenda limits free thinking and subjugates women.
They were defeated. But Arian continues to lead a disparate group of Companions in pursuit of the mystical artifact that could end the Talisman's rule: The Bloodprint. For the arcane tome slipped out of their reach once more in the heat of battle. Through all they have endured, Arian's band of allies has always remained united in the face of their enemy. In pursuit of their goal.
Until now.
Their group is fracturing. To continue the fight, Arian must journey to a distant city to recruit new allies. It is not the first time she faces risk, but now she cannot rely on her friends to watch her back. Now she is forced to seek alliances she would otherwise never trust…
Praise for The Khorasan Archives: -
'The Bloodprint is somewhere between N.K. Jemisin and George R.R. Martin. You're going to love it'Saladin Ahmed, author of Throne of the Crescent Moon -
'Sweeping its readers up for a fantastical journey across a broken yet beautiful Silk Road, The Bloodprint is extraordinary. The book is wonderfully written; its poetic prose and mix of history, faith, and adventure reminiscent of a post-apocalyptic Odyssey…this time with a pair of women warriors at the helm'S.A. Chakraborty, author of The City of Brass -
'One of the year's finest fantasy debuts'B&N Sci-Fi & Fantasy -