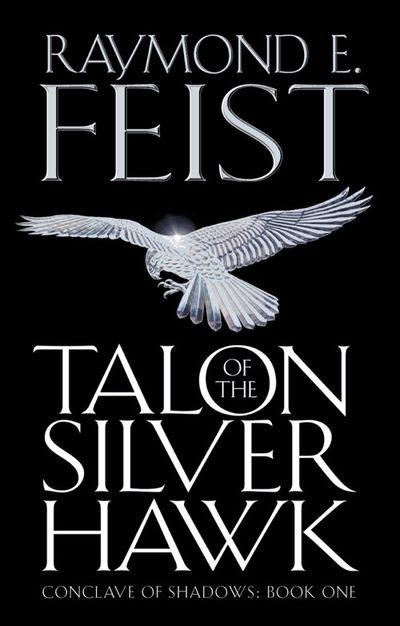 Talon of the Silver Hawk
By Raymond E. Feist
The whole of the magnificent Riftwar Cycle by bestselling author Raymond E. Feist, master of magic and adventure, now available in ebook
For four days and nights Kieli has waited upon the remote mountain peak of Shatana Higo, for the gods to grant him his manhood name.
Exhausted and despairing, he is woken by the sharp claws of a rare silver hawk piercing his arm, though later he is not sure if it ever happened.
Devastation greets Kieli on his return home. His village is being burned, his people slaughtered. Although it means certain death, Kieli throws himself into the battle… and survives.
A distant voice echoes in his mind: Rise Up and be a talon for your people…
Now he is Talon of the Silver Hawk, and he must avenge the murder of his people, at whatever cost…
Talon of the Silver Hawk is the first book in the Conclave of Shadows trilogy. The second book in the trilogy is King of Foxes.