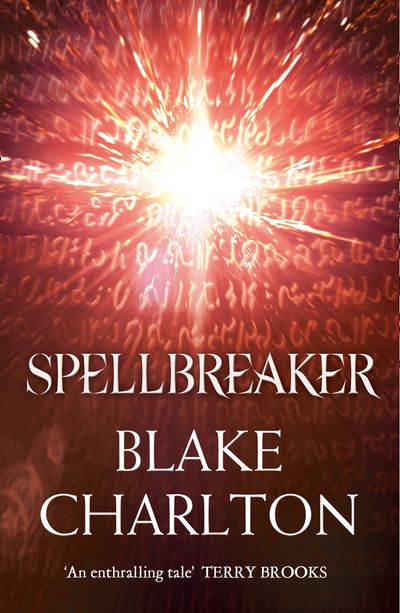 The Spellwright Trilogy - Spellbreaker: Book 3 of the Spellwright Trilogy
(The Spellwright Trilogy, Book 3)
By Blake Charlton
The long awaited sequel to SPELLBOUND, which was listed by Kirkus Reviews among the Best Science Fiction and Fantasy of 2011.
'Blake Charlton has created one of the few truly original magical systems we've seen in fantasy fiction' Tad Williams
'An absorbing read' Robin Hobb
Leandra Weal has a bad habit of getting herself in dangerous situations.
While hunting neodemons in her role as Warden of Ixos, Leandra obtains a prophetic spell that provides a glimpse one day into her future. She discovers that she is doomed to murder someone she loves, soon, but not who.
Leandra's quest to unravel the mystery of the murder-she-will-commit becomes more urgent when her chronic disease flares up and the Ixonian Archipelago is plagued by natural disasters, demon worshiping cults, and fierce political infighting. Everywhere she turns, Leandra finds herself amid conflict.
As chaos spreads across Ixos, Leandra and her troubled family – her misspelling wizard father Nicodemus Weal and dragon-of-a-mother Francesca DeVega – must race to uncover the shocking truth about a prophesied demonic invasion, human language, and their own identities–if they don't kill each other first.
Praise for Blake Charlton: -
'Absolutely not to be missed'Kirkus Reviews -
'Blake Charlton has created one of the few truly original magical systems we've seen in fantasy fiction … I'm fascinated to see what happens next and will be following every word with the absorption of an apprentice spellwright. You will be, too' Tad Williams -
'Nicodemus Weal is a protagonist that all of us can identify with. Spellwright features a unique system of magic and characters that are genuine inhabitants of that world. Spellwright is a letter-perfect story: an absorbing read and recommended.' Robin Hobb -
"'An enthralling tale" - Terry Brooks
'Vivid, intelligent, and painful in an authentically laudable way.'- Kirkus Reviews -