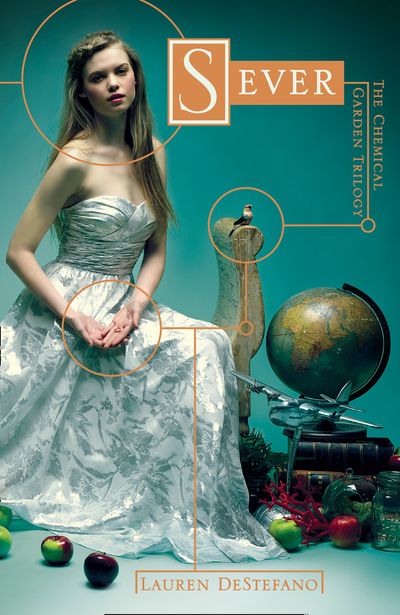 Sever
By Lauren DeStefano
The third and final novel in Lauren DeStefano's breathtaking dystopian romance series, The Chemical Garden Trilogy
Time is running out for Rhine.
With less than three years left until the virus claims her life, Rhine is desperate for answers. Having escaped torment at Vaughn's mansion, she finds respite in the dilapidated home of her husband's uncle, an eccentric inventor who hates Vaughn almost as much as Rhine does.
Rhine's determination to be reunited with her twin brother, Rowan, increases as each day brings terrifying revelations to light about his involvement in an underground resistance. She realizes must find him before he destroys the one thing they have left: hope.
In this breathtaking conclusion to Lauren DeStefano's The Chemical Garden trilogy, everything Rhine knows to be true will be irrevocably shattered. But what she discovers along the way has alarming implications for her future – and about the past her parents never had the chance to explain.