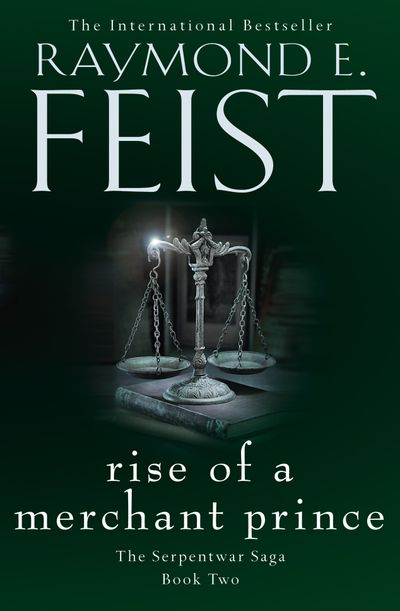 Rise of a Merchant Prince
By Raymond E. Feist
The second book in the bestselling Serpentwar series.
It's hard to build a business empire in the midst of magic and murder…
After a harrowing brush with the armies of the Emerald Queen Roo Avery is now free to choose his own destiny. His ambition is to become one of the most powerful merchants in Midkemia.
But nothing can prepare him for the dangers of the new life he has chosen, where the repayment of a debt can be as deadly as a knife in the shadows and betrayal is always close at hand.
But the war with the Emerald Queen is far from over and the inevitable confrontation will pose the biggest threat yet to Roo's newfound wealth and power.