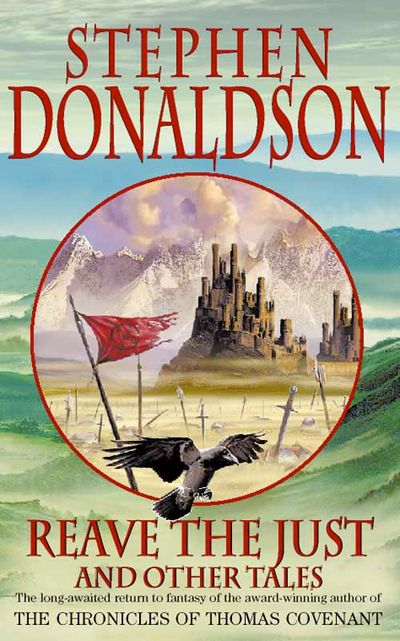 Reave the Just
By Stephen Donaldson
A wondeful collection of fantasy short stories from the renowned author of the Thomas Covenant series.
Stephen Donaldson has been one of the world's most popular fantasy writers ever since his first million-selling Thomas Covenant trilogy in 1977. In 1990 he took a new direction with the Gap series, the bestselling sf epic acclaimed as his best work ever. Now, in his first collection since 1984, he returns to mainstream fantasy with eight stunning stories that reveal an astonishing mastery of the shorter form.
Here are tales rich with exotic atmosphere, mysticism and menace, including 'The Djinn Who Watches Over the Accursed', an unnerving fable about a reckless adulterer; 'The Killing Stroke', in which martial-arts masters fight as champions in a great mind-battle between mages; and 'Penance', a haunting story of a vampire who roams a battlefield, searching for the dying.
Spellbinding, unpredictable and always entertaining, this new collection displays the remarkable imagination and extraordinary range of a writer at the height of his powers, and confirms Stephen Donaldson's position as a master of modern fantasy.