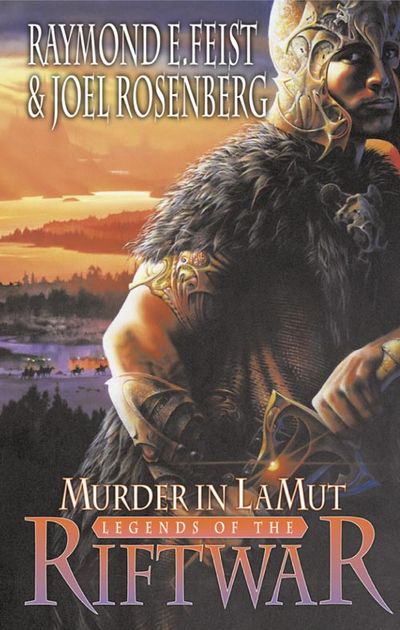 Murder in Lamut
By Raymond E. Feist and Joel Rosenberg
The whole of the magnificent Riftwar Cycle by bestselling author Raymond E. Feist, master of magic and adventure, now available in ebook
Durine, Kethol and Pirojil are three mercenaries who have spent twenty years fighting other people's battles: against the Tsurani and the Bugs and the goblins, and now it seems they've run out of Tsurani, Bugs and goblins to kill. The prospect of a few months of garrison duty offers a welcome respite; but then they are given an assignment that seems, on the surface, like cushy work – to protect a lady and her husband and deliver them safely to the city of Lamut.
It should all have been so simple…
Raymond E. Feist is the author of the bestselling and critically acclaimed Riftwar Saga, the Serpentwar Saga and the epic Krondor series.
Joel Rosenberg is best-known for The Guardian of the Flame sequence. His other fantasy work includes D'Shai novels and the Keeper of the Hidden Ways series.
Murder in Lamut is the second book in the Legends of the Riftwar series. It is the second of three co-authored books that return to the world of Feist's best-loved series.