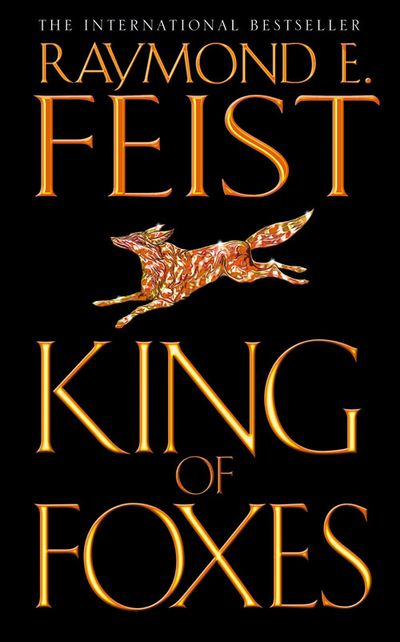 King of Foxes
The whole of the magnificent Riftwar Cycle by bestselling author Raymond E. Feist, master of magic and adventure, now available in ebook
Talon, last of the Orosini tribe, has been transformed by the Conclave of Shadows from a trusting young boy to a dashing nobleman. He is now Talwin Hawkins, Roldem's premiere swordsman, and he has one desire – to avenge the massacre of his family.
Two of the culprits are already dead by his hand, but Tal will not rest until he uncovers the reason for the murders and punishes their architect. But the Conclave demands its membership price: he must investigate Leso Varen, a magician of terrible power. To do this means service to the sorcerer's master, Duke Kaspar of Olasko.
He must swear loyalty to the very man he suspects of slaughtering his family, even if it means tracking down the Duke's enemies – the members of the Conclave and Talon's own friends.
King of Foxes is the second book of Raymond E. Feist's trilogy Conclave of Shadows. The third and final book in the trilogy is Exile's Return.