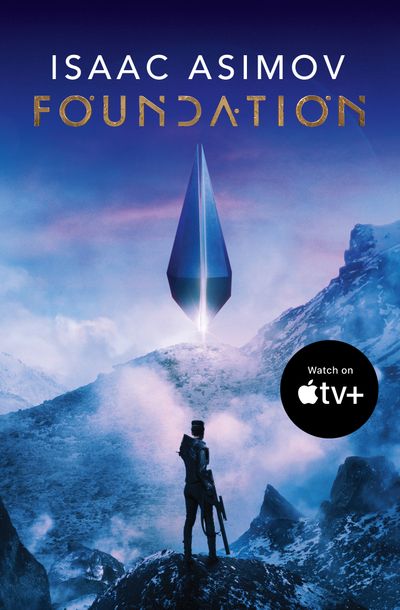 The Foundation Trilogy - Foundation
(The Foundation Trilogy, Book 1)

: TV tie-in edition

By Isaac Asimov
The greatest science fiction adventure of all time

Now an Apple Original series from Apple TV+
The Galactic Empire has prospered for twelve thousand years. Nobody suspects that the heart of the thriving Empire is rotting, until psychohistorian Hari Seldon uses his new science to foresee its terrible fate.
Exiled to the desolate planet Terminus, Seldon establishes a colony of the greatest minds in the Empire, a Foundation which holds the key to changing the fate of the galaxy.
However, the death throes of the Empire breed hostile new enemies, and the young Foundation's fate will be threatened first.
The FOUNDATION series is Isaac Asimov's iconic masterpiece, testament to an extraordinary imagination that shaped science fiction as we know it today.
'One of the most staggering achievements in modern SF'The Times -
'Isaac Asimov was one of the great explainers of the age…It will never be known how many practicing scientists today, in how many countries, owe their initial inspiration to a book, article, or short story by Isaac Asimov'Carl Sagan -
'Asimov displayed one of the most dynamic imaginations in science fiction'Daily Telegraph -
'Asimov's career was one of the most formidable in science fiction'The Times -