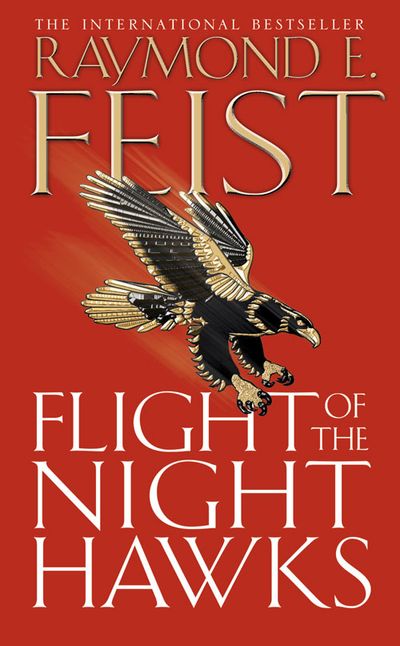 Flight of the Night Hawks
The whole of the magnificent Riftwar Cycle by bestselling author Raymond E. Feist, master of magic and adventure, now available in ebook
The Conclave of Shadows faces two challenges: finding and destroying the evil magician Leso Varen, and deactivating an army of sinister magical warriors hidden in a cave in Midkemia.
They discover the warriors, called Talnoy, are beacons for a vast army of alien invaders, one so formidable that even the combined might of Midkemia and the Tsurani Empire could fall before its fury.
Meanwhile, three other agents of the Conclave – Kaspar, Talwin, and Caleb – venture deep into the heart of the Empire of Great Kesh charged with neutralising a threat to the imperial government; a scheme so dark and twisted it implicates even the highest ranking nobles of the Empire and members of the royal family itself.
Flight of the Night Hawks carries the reader into the deepest criminal underworld and highest seats of power in ancient Kesh, where the Conclave struggles with the agents of the darkest magic for the fate of the two worlds.
Flight of the Night Hawks is book one in the Darkwar trilogy. The second book in the trilogy is Into a Dark realm.