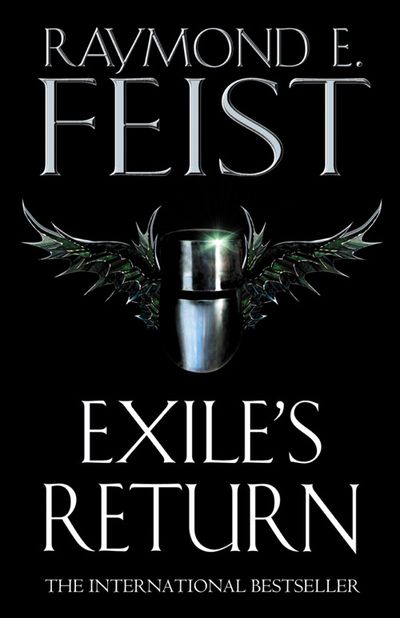 Exile's Return
By Raymond E. Feist
The whole of the magnificent Riftwar Cycle by bestselling author Raymond E. Feist, master of magic and adventure, now available in ebook
Kaspar, former Duke of Olasko and once absolute ruler of his nation, has been cast into exile. Abandoned in the wilds of a continent on the other side of the world and left with nothing but his wits and determination, he must fight merely to survive.
Armed with guile, cunning and an iron will, he starts his odyssey with a single goal: to return to his home and revenge himself upon the man who cast him down, Talwin Hawkins.
But fate has other plans for Kaspar, and as he struggles against adversity, he encounters dangers greater than any he had imagined. More is at stake than he realised and Kaspar is but a single player in a far greater game than he imagined, for pitted against the Conclave of Shadows are the agents of the Dark Empire, a looming menace that threatens not only Kaspar's homeland, but the entire world of Midkemia.
Exile's Return is the third and concluding book in the Conclave of Shadows trilogy.