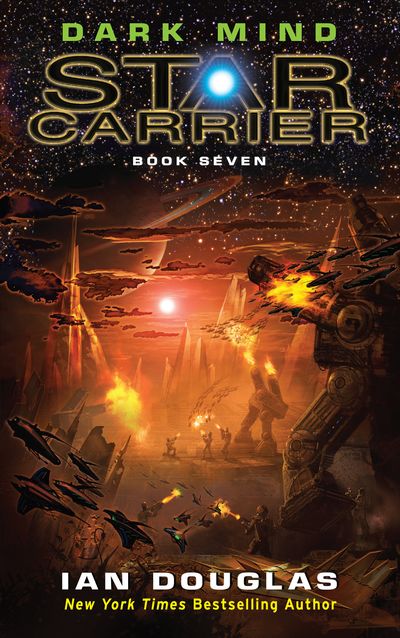 Dark Mind
By Ian Douglas
The seventh book in this action-packed, New York Times bestselling science fiction series – STAR CARRIER.
The civil war might be over, but war for the galaxy might just be beginning…
2425. The civil war between the United States of North America and the Pan-European Confederation is over. But before a new era of peace on Earth can begin, humankind must martial its interstellar forces as one fleet to engage in a war against an alien entity in Omega Centauri.Without provocation, it destroyed a Confederation science facility inhabited by 12,000 people, and it must be neutralized before it sets its sights on Earth.
But Admiral Trevor 'Sandy' Gray of the USNA star carrier America has his own mission. The enigmatic AI known as Konstantin has convinced him that humanity's only chance for survival is technology found in a distant star system. Now, Gray must disobey orders as well as locate and create a weapon capable of defeating a living sphere the size of a small planet…