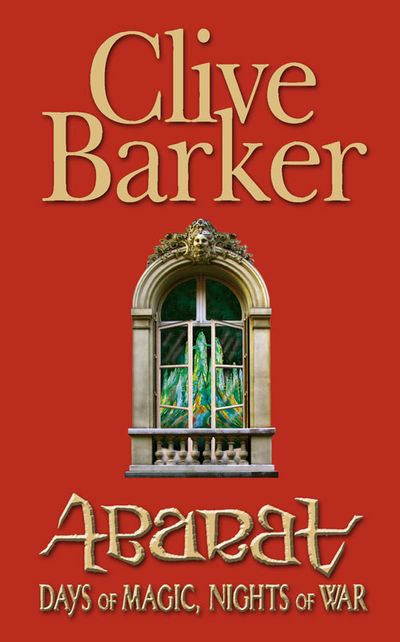 Abarat 2
By Clive Barker
A dazzling fantasy adventure for all ages, the second part of a quartet appearing at two yearly intervals, richly illustrated by the author. Film rights sold to Disney for $8 million on the paintings alone.
The Abarat; a magical otherworld composed on an archipelago of twenty-five islands – one for each hour of the day, plus an island out of time.
Candy Quackenbush, escaping her dull, dull life from the most boring place in our world, Chickentown, USA, finds that in the Abarat she has another existence entirely, one which links her to marvels and mysteries–and even to murder…
In this, the second volume in Clive Barker's extraordinary fantasy for both adults and children, Candy's adventures in the amazing world of the Abarat are getting more strange by the Hour. Christopher Carrion, the Lord of Midnight, has sent his henchmen to capture her. Why? she wonders. What would Carrion want with a girl from Minnesota? And why is Candy beginning to feel that the world of the Abarat is familiar to her? Why can she speak words of magic she doesn't even remember learning?
There is a mystery here. And Carrion, along with his fiendish grandmother, Mater Motley, suspects that whatever Candy is, she could spoil his plans to take control of the Abarat.
Now Candy's companions must race against time to save her from the clutches of Carrion, and she must solve the mystery of her past before the forces of Night and Day clash and Absolute Midnight descends upon the islands.
A final war is about to begin. And Candy is going to need to make some choices that will change her life forever…